Our Activity Areas
As Saral Çelik ve Makina, hundreds of thousands of
We have signed a successful project. We provide services in Steel Construction, Steel Project & Design, Wrought Iron Manufacturing and Assembly, Ship Steel, Fire Escapes, Sheet Metal Cutting, Twisting and Plasma Cutting and Membrane Hanging & Tensioning Canvas Systems. Contact us for your projects.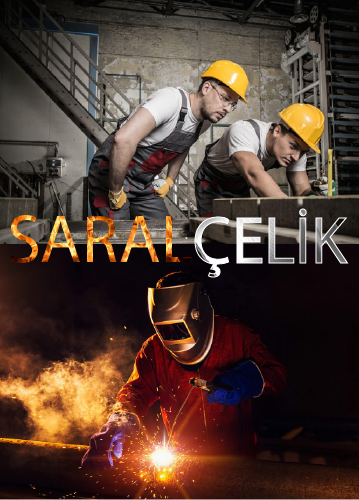 Who Are We?
Our founder, Mustafa Sarıalioğlu, started his business life by laying the foundations of our company in 1990 by coming to Istanbul after working for Çayran Thermal Power Plant and Kangal Thermal Power Plant for years. Since then, our company continues its activities by completing many works in the field of steel construction, wrought iron sheet cutting, bending, steel structure and ship industry.
SARAL ÇELİK, THE ADDRESS OF EASY SOLUTION IN DIFFICULT CONDITIONS!
With over 32 years of experience, engineers, architects and expert manufacturing staff, it is now your new choice!
We Make Your Life Better With Our Solutions…
Saral Çelik is one of the leading companies in the sector with its 32 years of experience in the sector. Since the first years of our establishment, we have been providing project design with our team of expert architects and engineers, as well as manufacturing and assembly services with our expert technical staff, in order to help sectoral development and change in the country. Our center is located in Pendik district of Istanbul.
Thousands of Happy References
We have thousands of projects that we have realized since the first day of our adventure.
Thanks to the professional main and additional services we offer in steel construction and membrane hanging & tension canvas systems compared to our competitors, all of our customers who work with us start a few steps ahead of their competitors.
In addition to our expert staff of architects and engineers, we also produce error-free processes and projects thanks to our expert and experienced craftsmen in manufacturing and application.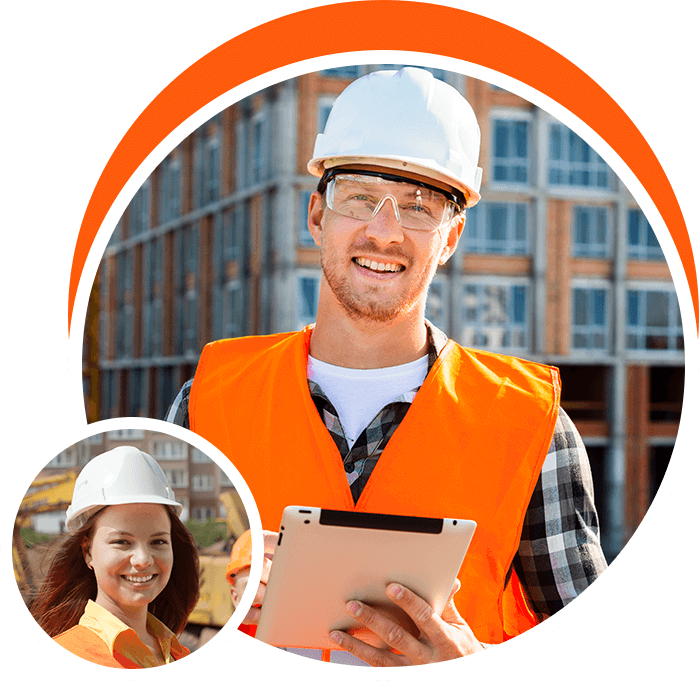 32+

With Years of Experience, We Produce Easy Solutions in Difficult Conditions.
Saral Çelik has been working in the steel construction sector since 1990 to provide the highest quality service in line with the wishes of its customers. We dedicate our services to integrity and quality.
Kemal Sarıalioğlu
General Manager
Trademark Registration Certificate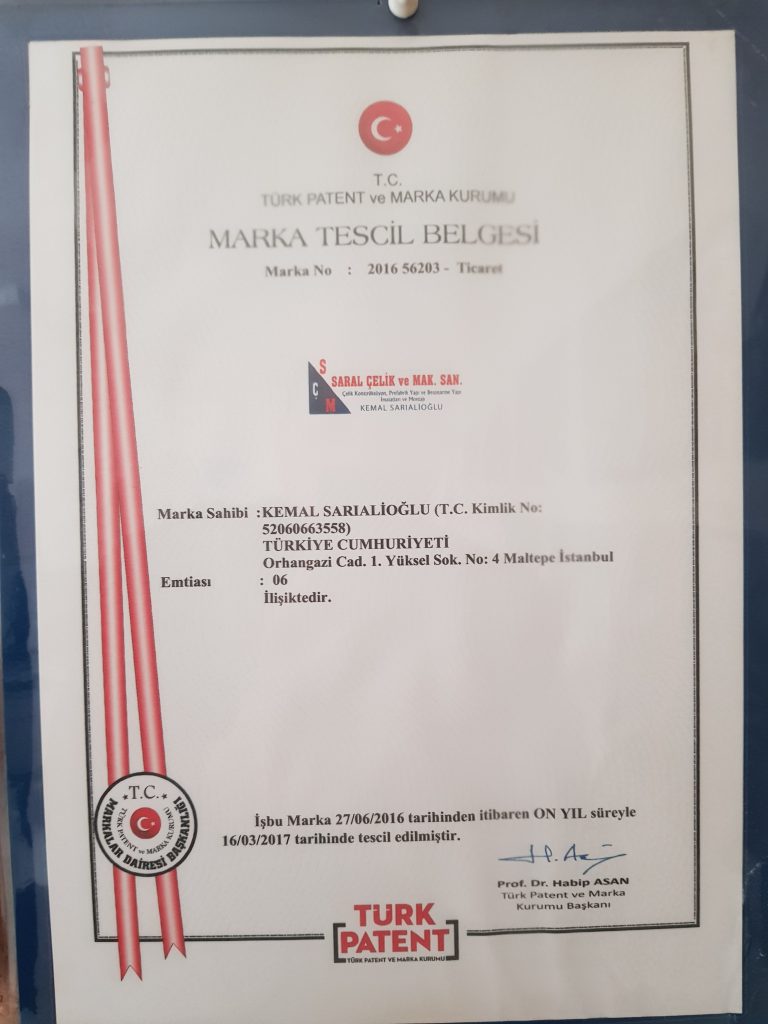 Occupational Health and Safety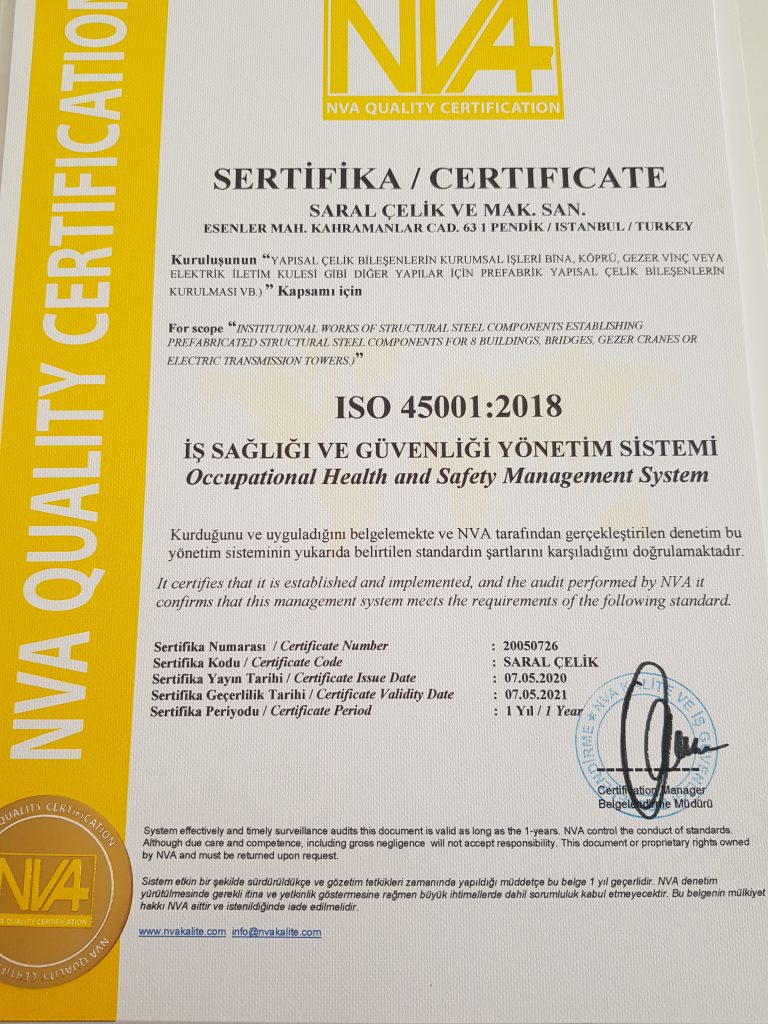 Enterprise Risk Management System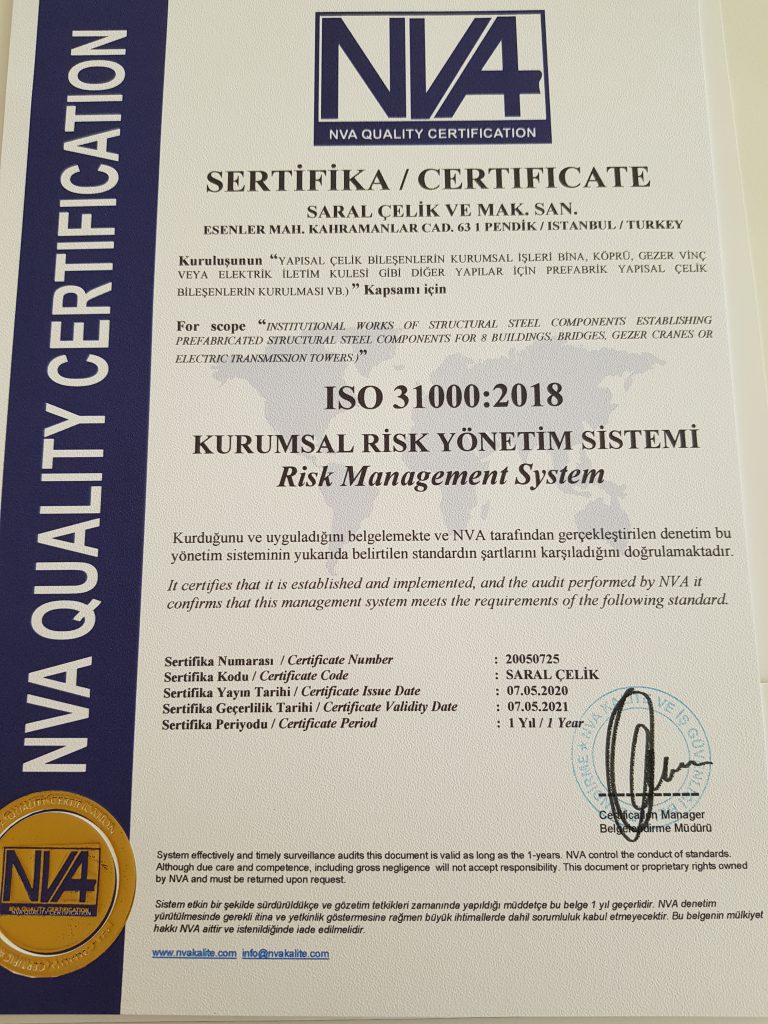 Factory Production Control
Environmental Management System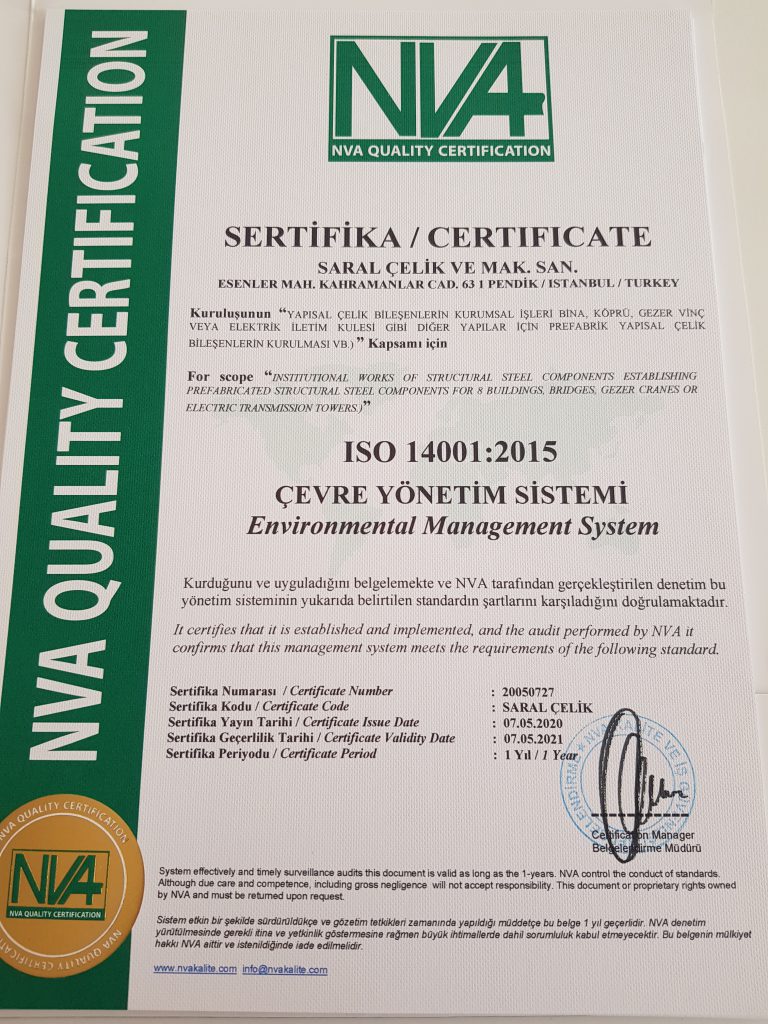 Quality Management System